Cash management is always a delicate point in any business. A recurring problem in the POS is the squaring of accounts, both at shift changes and at the end of the day. There may be losses due to erroneous collections, false banknotes, mistakes in change, small thefts, robberies at the POS or during transfers. This is where a Cash Management Machine can be a solution for some businesses .
Revo implements several solutions for cash management machines. In the Settings menu, look for the Cash Machines section and click on the new button to add a new one. The following screen shows up: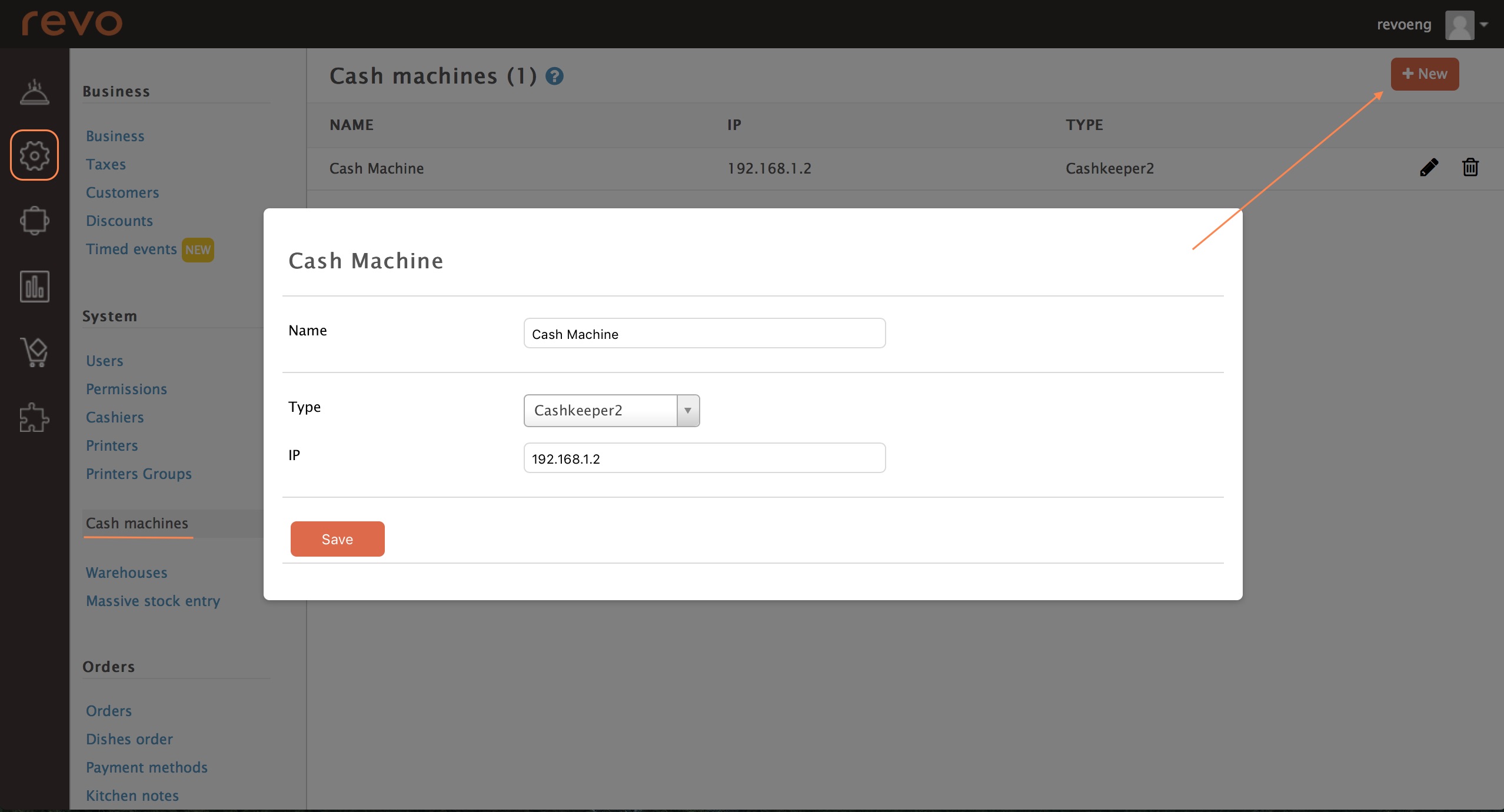 Name: Enter a name.
Type: Select the type of cash machine from the list.
IP: Enter the setup IP in your cash machine.
Once created in the Back Office, you simply have to assign it to a cashier.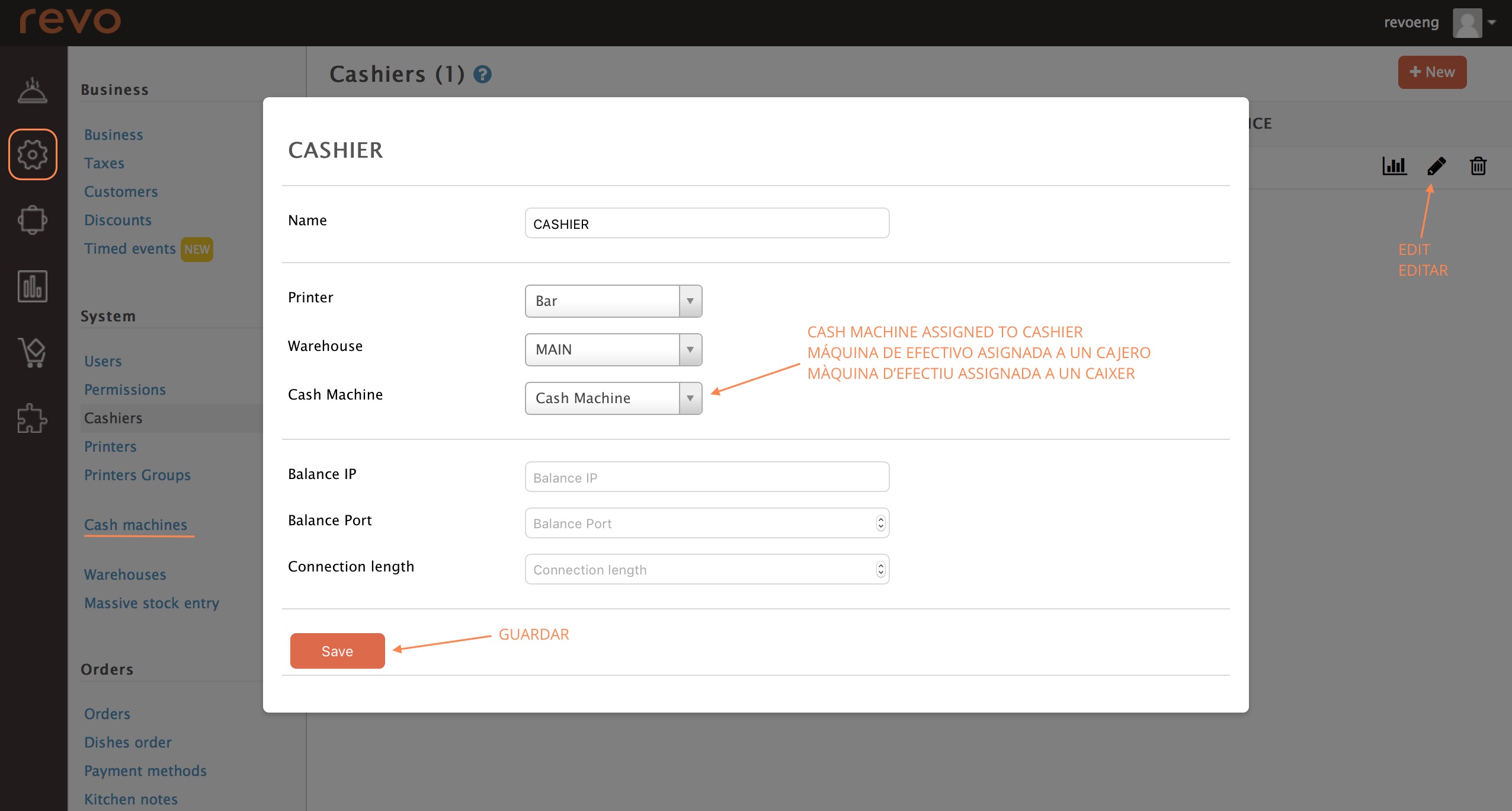 From this moment, in the Revo App, when you select the Cash icon to close and collect an order, Revo will connect with the cash machine to manage the change and then, when the transaction is done, Revo will close the order .
Note: Remember to activate the Cash Machine permission, so that the user can enter the Settings menu.