- STATUS: ENABLED
- COMPATIBLE VERSION: 3.3
Steps to perform to set up the CashDro cash machine
Note: Steps to perform once the Cashdro technician has left the machine operational
1. Revo user creation:
1.1. Access with user: admin, password: 159.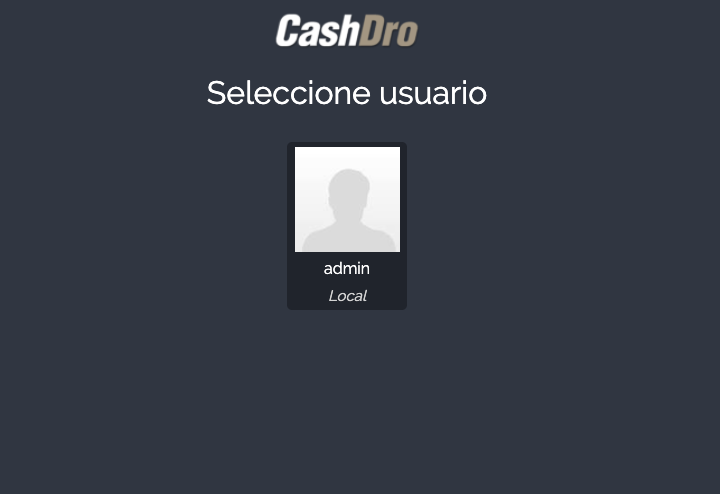 1.2. Configuration, code: 751533.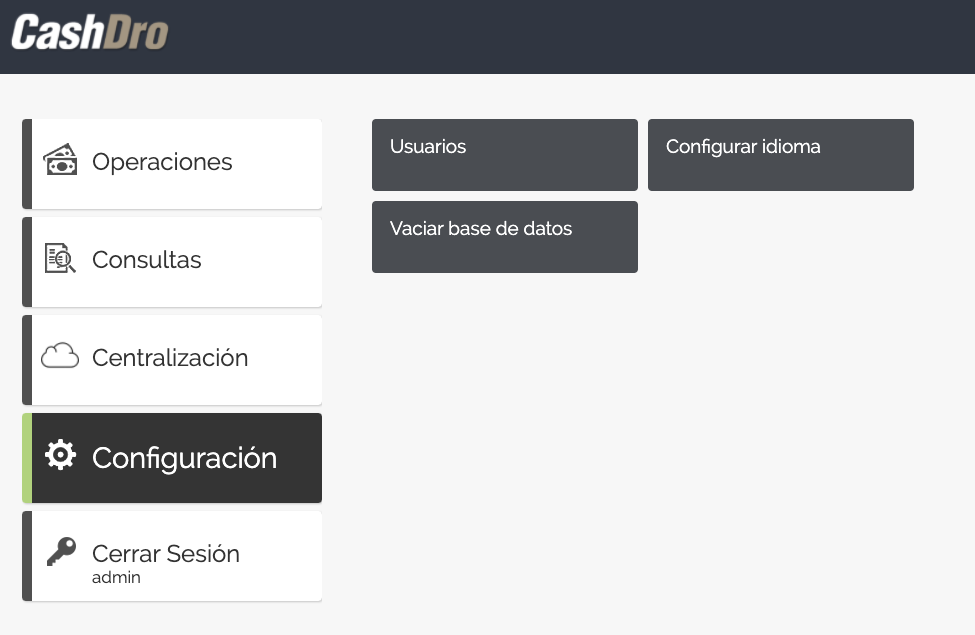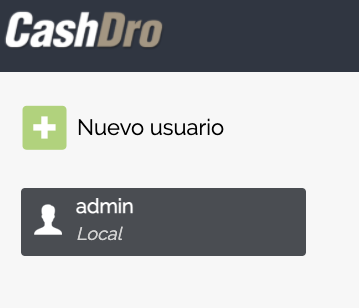 1.4. Create user: revo, password: 1029.

1.5. Give the new user all permissions.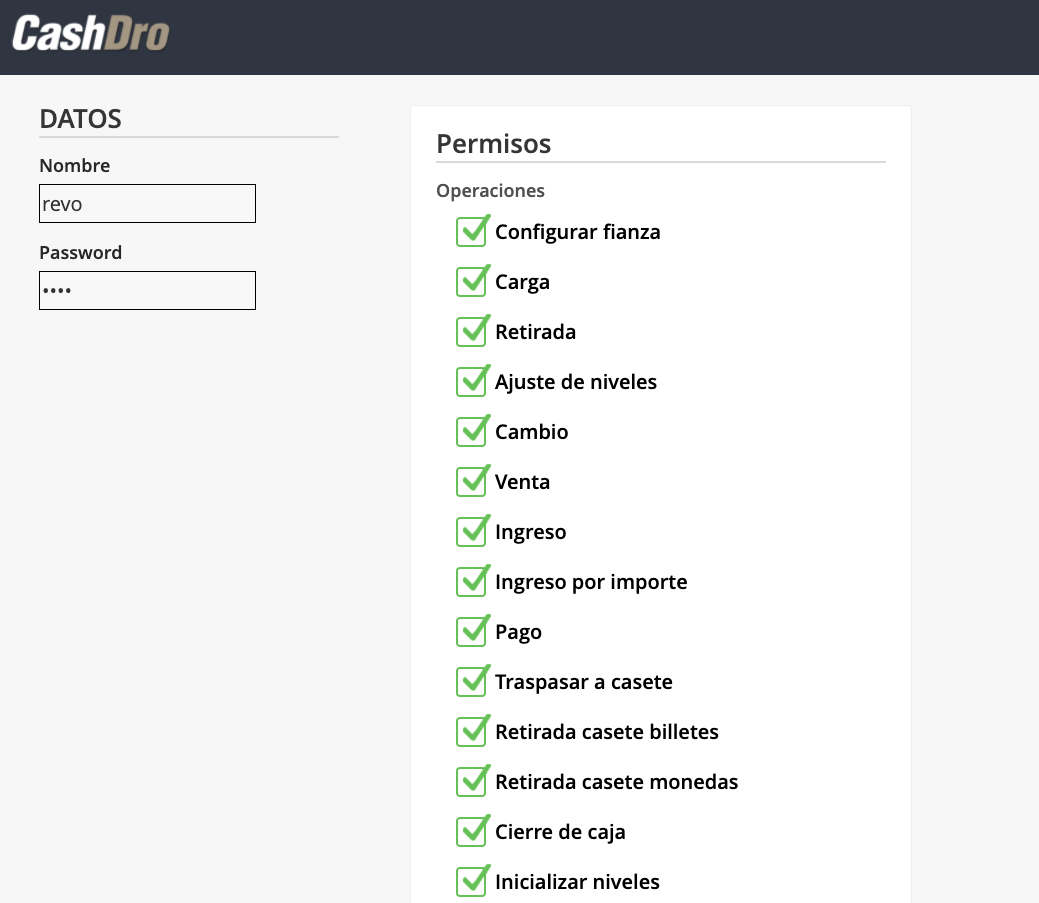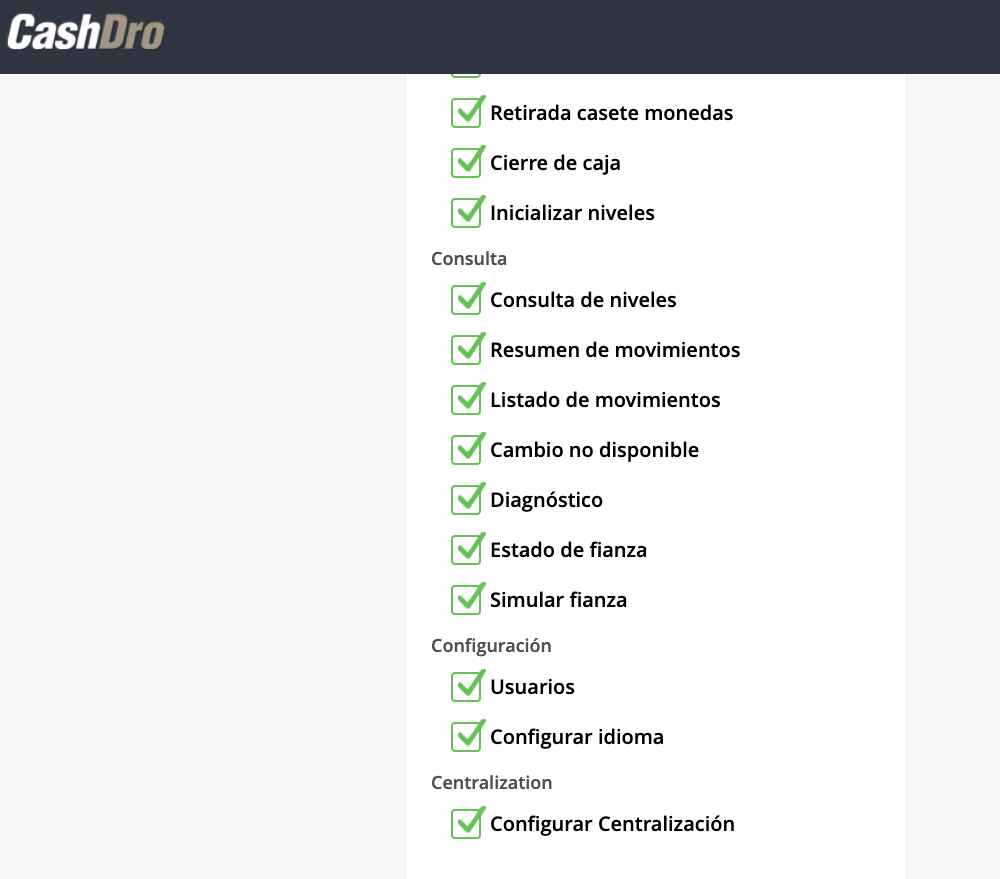 Note: Scroll the screen down to mark all permissions
2. Change Cashdro IP:
2.1. Access with configuration user.

Note: NOT admin user, nor revo user
2.2. Configuration - Actions - Configure the network.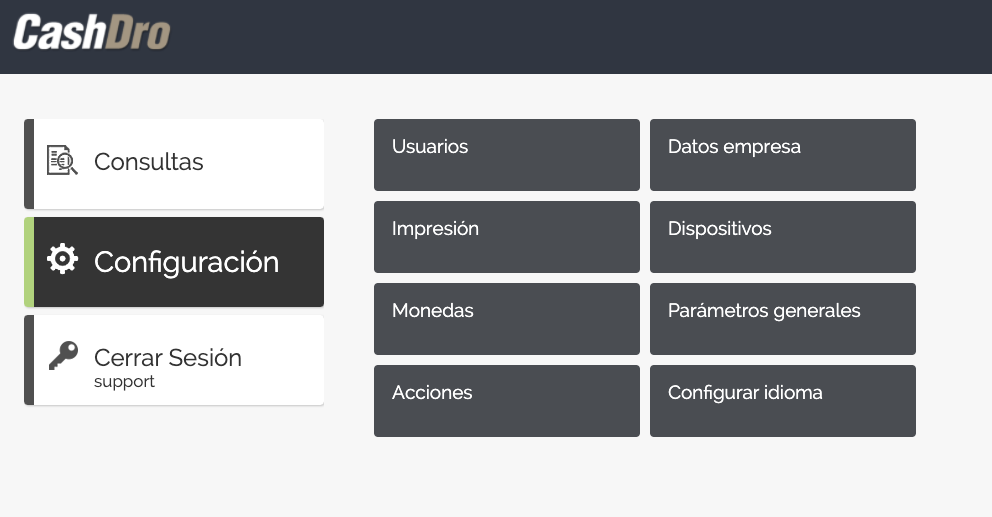 Set up an IP of the client's network.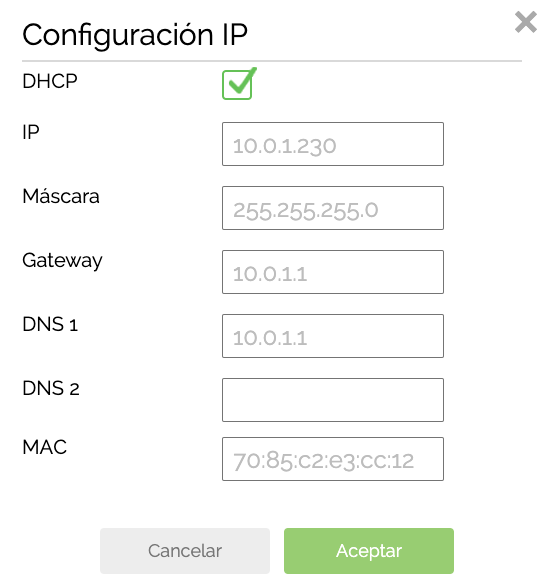 3. Revo XEF back-office configuration:
3.1. Add the Cashdro to the back-office in Settings - Cash Machines - New.

3.2. Enter name, Type: CashDro and the IP previously configured on the machine itself.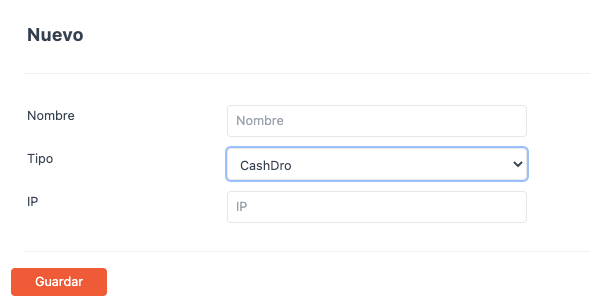 3.3. Set up the cash fund. There should be no blank amounts. If you do not want to configure any of the levels, leave it at 0.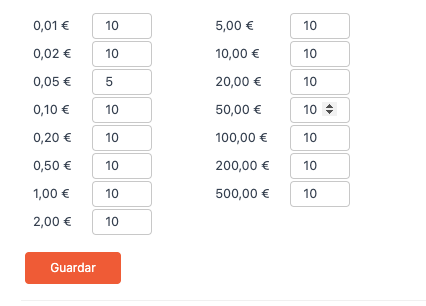 3.4. Assign Cashdro to a cash machine.