In your business setup, it is essential to add the printers in your account. Creating a new printer with REVO is as simple as can be.
Enter Revo XEF's back-office.

Go to Settings / Printers.

Go to the +New button to create a new printer.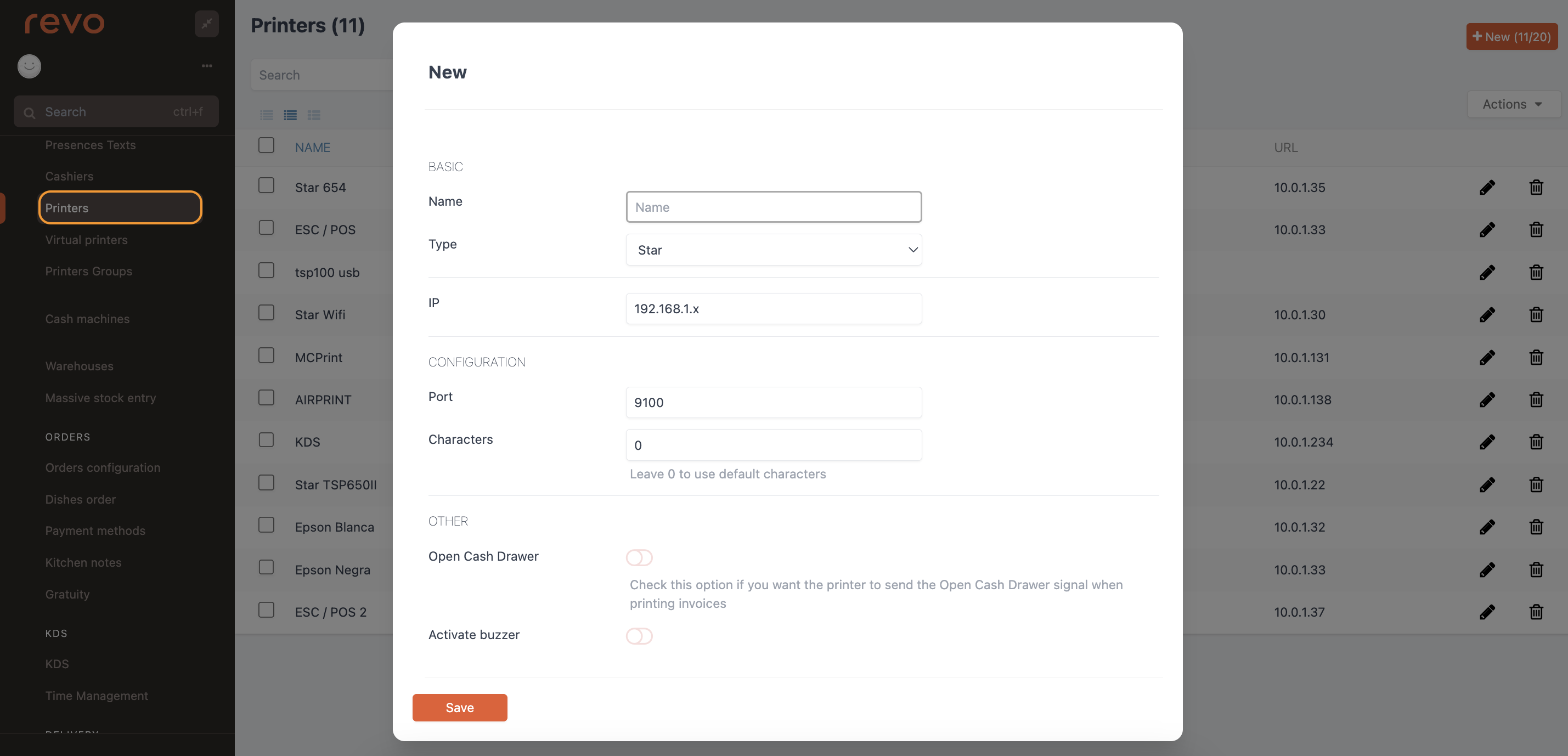 In this screen, we will enter the following information:
Name: Add a name to the printer.

Type: Select the type of printer from the list. If the printer you want to set up with REVO does not show up in the list, it is probably not implemented. Check the list of compatible printers.
IP: Add the printer IP.

Note: It is essential that the IP set up on your printer or KDS be static.
Port: Add the port of the printer.

Note: The vast majority of ethernet printers use port 9100 by default. Revo KDS uses port 2000.

Characters: It is possible that some of the printers require a characters' setup different from the standard. If so, set it up. By default, leave it at 0 characters.
Open Drawer: Enable this option if you want the cash drawer to open when printing the invoice. Remember that you can decide which payment methods open the drawer and which do not. You can set it up in Payment Methods.

Open Drawer (Kitchen): Enable this option if you want the printer to ring a bell when printing. Recommended for kitchen printers.

Note: The bell is an accessory that is purchased separately (they are not included with the printers).