Payment Methods are the methods you use in Revo Xef to close (collect) an order.
Note: Cash, Card and Canceled come by default and cannot be deleted. The latter is used to close orders when a customer leaves without paying.
You can create new payment methods with the New button. When adding a new one, you must enter a name, and also whether or not the cash drawer should open when closing an order with that form of payment.
To modify the name or change the option to open the cash drawer must be done from the pencil icon (edit).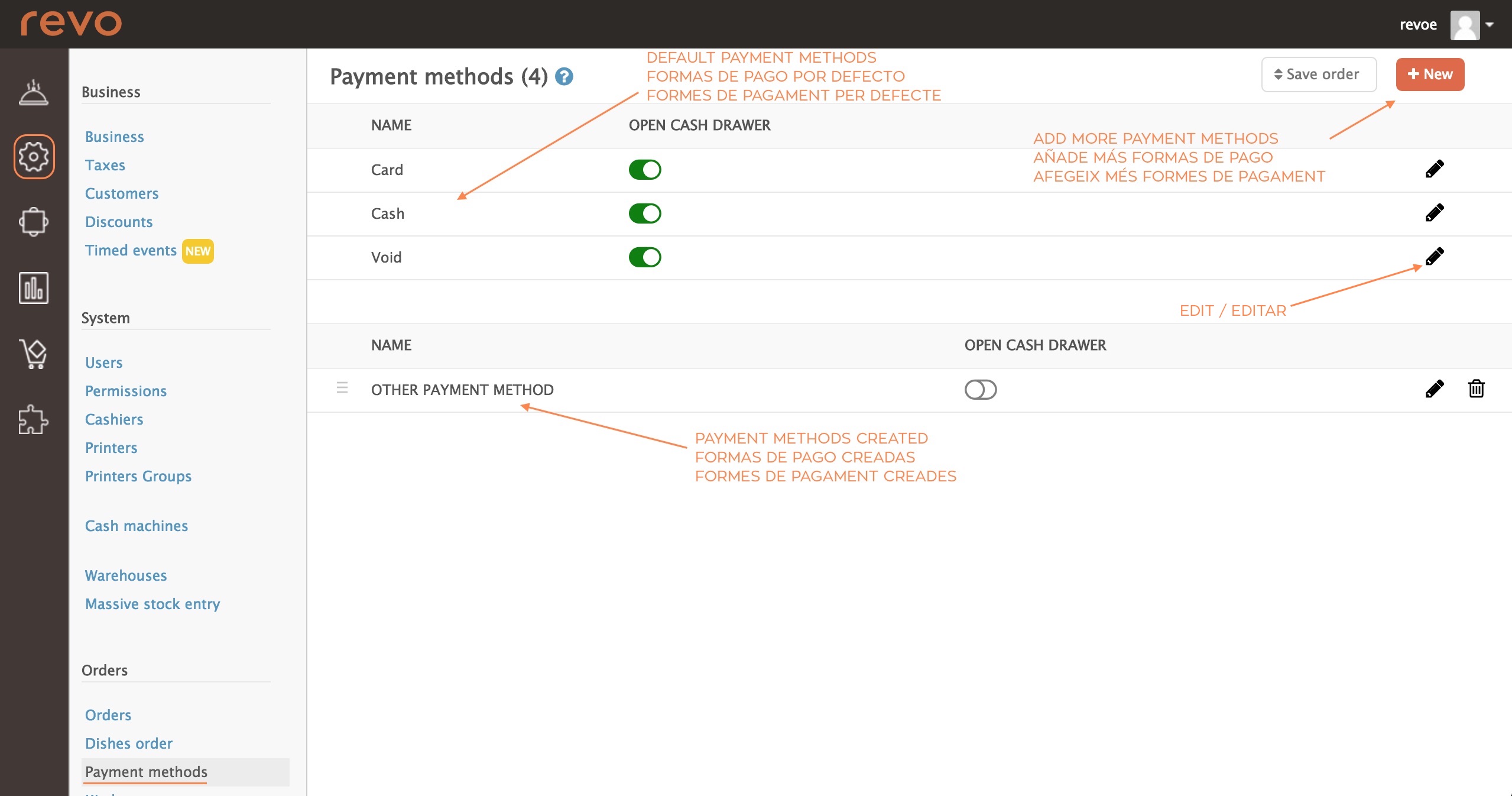 Note: For the Open Cash Drawer option to work, it is essential to connect the rj11 cable that comes from the cash drawer to the cashier selected in Cashiers.
NEW: From version 2.0 onward, when closing an order, you have the option to specify the type of card (Visa, MasterCard, Amex, etc...) where it must be charged. You can see in the following link how to set up the Multiple Card Selector.