The grouped invoices is a Revo Xef Back Office tool, that gives you the option to select a customer and group in a single invoice several tickets created in the app.
To perform this option, you have to access the invoice report of the Back Office:
Access the Back Office

Click on the invoice report. Next, in the top right corner, look for the Grouped invoices. button.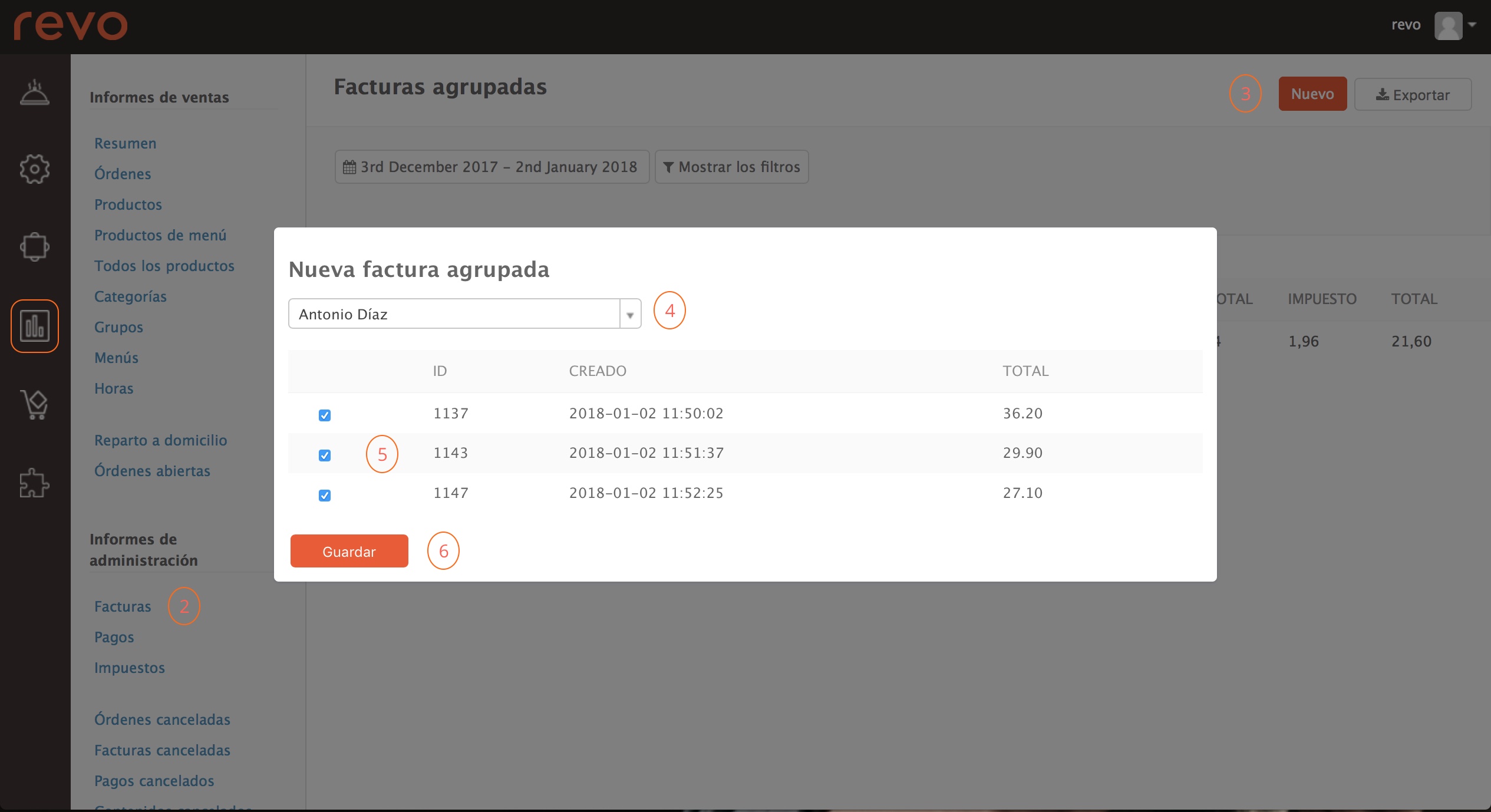 Select the New button located at the top right corner of the screen.

In the list shown, select a customer.

Once the customer has been selected, the system shows all invoices closed on the selected dates. Check the invoices you want to group.
Note: If after selecting the customer, it does not show all the invoices, try to modify the dates showing in the top center of the screen and thus expand the search to more days.
Click Save to confirm.

Finally, click on Invoice ID (in this example G3) to visualize it. This can be sent by email if the customer has an assigned email in their customer file, or download as PDF to print or save the invoice in a folder.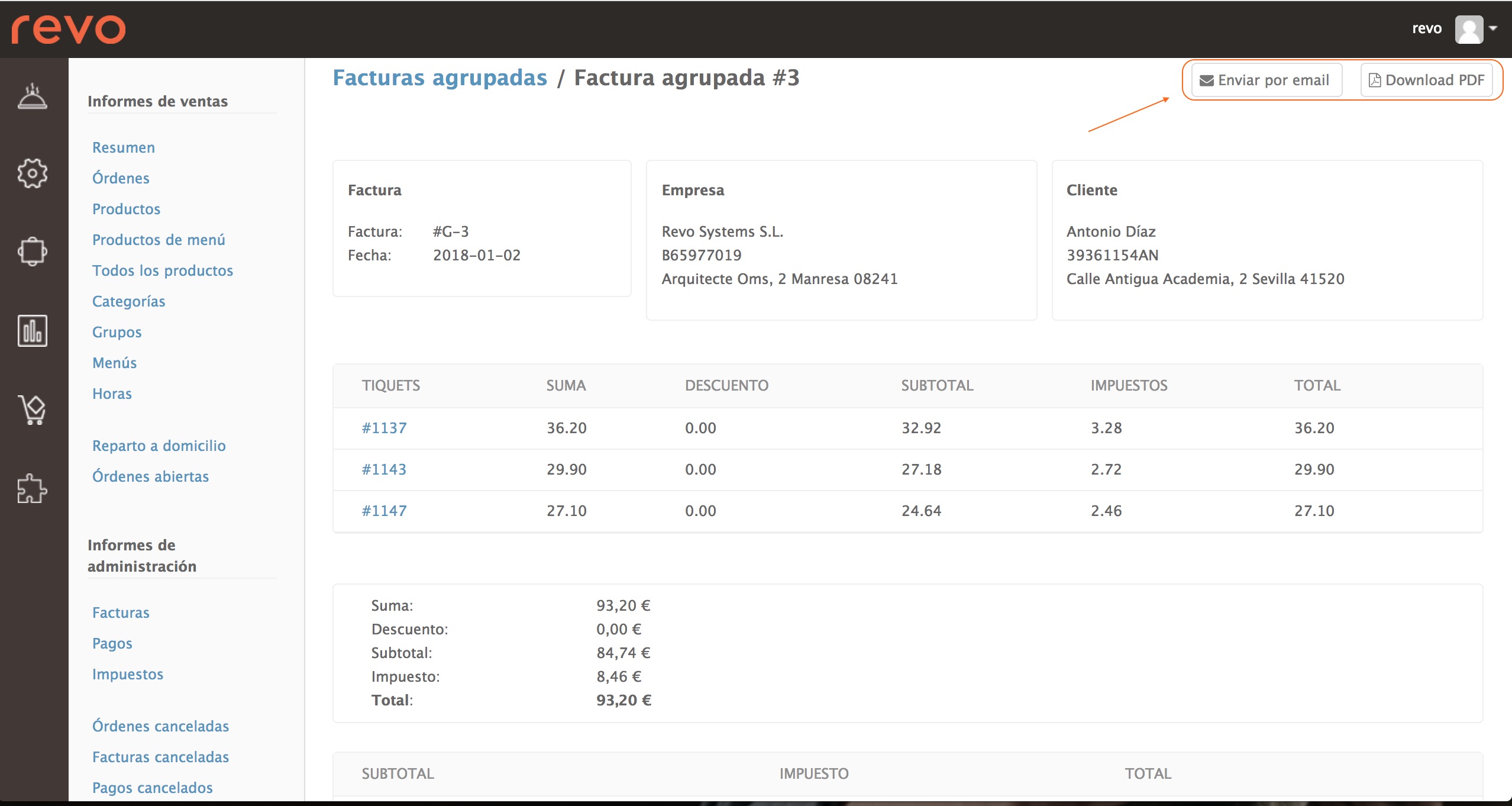 Note: In order for this tool to work perfectly and show the invoices related to the customer, it is imperative that the invoice is assigned to the customer at the moment of charging an order, More information about this process in this article.